exhibition criteria
1. Gifts (GP): Stationery and paper products, toys, Christmas and seasonal products, gift boxes, small jewelry boxes and jewelry boxes, photo frames, electronic gifts, watches and clocks, promotional bags, hats and clothing, advertising cups and Travel mugs, advertising keychains, badges and pins, etc.;
2, home and furniture supplies: kitchen utensils and table supplies, baking and cooking products, wine and bar appliances, glass products, ceramics, general household items, storage supplies, laundry and cleaning, bathroom supplies, health care and personal care products, Crafts, furniture products, home decorations, home textiles, garden and outdoor products, sports and leisure products, sports bags and travel goods, baby and children's products, paper towels, diapers, pads, sanitary napkins, etc.;
3. Hardware and building materials, electromechanical, auto parts, electronic products: generators, pumps, sanitary products, solar energy and energy-saving products, lamps and electrical, machinery, bicycles, electric vehicles, automobile and motorcycle parts, automotive electronics, consumer electronics , general hardware, locks and accessories, building materials, doors and windows, door and window hardware, etc.;
4. Food, seafood, canned food, fruits and vegetables, beverages: canned food, fish, seafood, condiments, snack foods, tea, alcohol, various beverages, fruits and vegetables, dried fruits, all kinds of halal foods;
5, shoes, clothing and accessories: ready-made garments, outerwear, sweaters and sweaters, sports shoes, bridal apparel, fabrics and textiles, fiber and yarn, clothing accessories and accessories, underwear, swimwear, beach tow, beachwear And accessories, pajamas and home clothes.
Exhibition introduction
VIETNAM EXPO was founded in 1991. It is mainly engaged in import and export trade, and its influence is equivalent to China's "Canton Fair".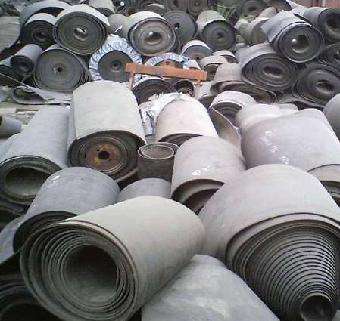 VIETNAM TRADE EXPO is one of the two annual fairs directly sponsored by the Ministry of Industry and Trade of Vietnam. It is held annually in Hanoi and Ho Chi Minh City. It is an international exhibition with the theme of import and export trade promotion. It is also one of Vietnam's large-scale, influential and internationalized exhibitions. The Expo will be of great significance to the contribution of Vietnam's economic development. It will bring good business opportunities to domestic and foreign exhibitors in various businesses such as economic cooperation, technology transfer, investment, trade negotiations, import and export trade, and product agency. A platform for foreign exhibitors, trade organizations, economic organizations, investors, and exhibitors to exchange and cooperate.
Vietnam began to innovate and open in 1986. By 1991, the economy began to develop at a high speed. In order to meet the needs of the continuous development of the economy, the Vietnamese government decided to hold a high-start, high-level and high-standard "International Trade Fair (hereinafter referred to as Vietnam) from 1991 onwards. Trade Expo)". By 2016, it has been held until the 26th, as a window for Vietnam to understand external information and world trends, and as an important channel for purchasing new products, introducing new technologies and new processes and attracting investment from various industries in Vietnam. Vietnam Trade Expo is highly regarded by the Vietnamese government and attracts attention from all walks of life. The influence in Vietnam is equivalent to the influence of the Canton Fair in China. Compared with European and American countries, China's goods are cheap and good, and with the convenience of geographical advantages, Chinese goods are generally accepted by the Vietnamese market. "Made in China" is very popular in Vietnam.
VIETNAM TRADE EXPO covers an area of 25,000 square meters of exhibition space; 760 exhibiting companies have more than 1,000 international standard booths, foreign companies account for 35%; Vietnam accounts for 65%. Participating countries: Enterprises from more than 20 countries and regions such as China, South Korea, France, Britain, Czech Republic, Switzerland, Russia, Malaysia, Thailand, Philippines, Hong Kong and Macao participate in and conduct multilateral trade negotiations. There are about 45,000 professional business visitors and about 60,000 public visitors; the transaction amount is more than 500 million US dollars. According to the current statistics, it is expected that the trade volume of the Expo will exceed 600 million US dollars.
Market analysis
On January 1, 2010, the China-ASEAN Free Trade Area was officially launched, entering the era of zero tariffs. Vietnam has a population of 90 million. In recent years, the economic development rate has been among the top ten in the world. Today's Vietnamese market is full of Chinese goods, and China is a drunk trading partner of Vietnam. In 2011, the total trade volume between China and Vietnam exceeded 40 billion US dollars, of which Vietnam exported 10.8 billion US dollars to China, accounting for 11.2% of the total export value, an increase of 47.6%. In the first half of 2012, Sino-Vietnamese trade reached US$15.7 billion, a year-on-year increase of 30.5%. With the completion of the China-ASEAN Free Trade Area on January 1, 2010, China and Vietnam implemented tariff reductions in three phases in 2013 and 2015, and finally achieved zero tariffs on 93% of goods in 2015. China is a big trading partner of Vietnam, and China's current commodities are constantly entering the Vietnamese market with many advantages in terms of geography and policies.